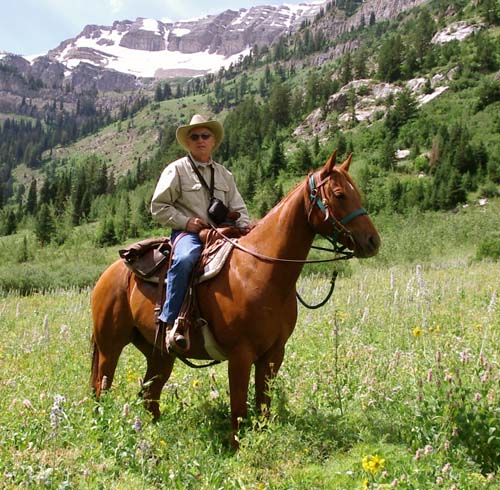 We are family owned. We are located in Felt, Idaho between Grand Teton and Yellowstone National Parks.
We are 30 miles from Jackson Hole, Wyoming.
Dale Robson started the business about 40 years ago. Gary, Dale's son, grew up helping his dad and so from the time he was a youngster, was saddling horses and going on camp outs and hunting trips with his family.
Gary spends a lot of time in the mountains scouting and hunting on his horse. He knows the areas very well. Gary's family has also been there to help and learn the areas and the skills necessary to be good guides and hunters.
Gary's son, Brandon, has stayed on to help his dad and is a part of the business at the present time. Gary has about 40 years of hunting experience and Brandon has about 16 years of experience.